"What If I Tried It This Way Instead" with Brendan Dunlap
When we think of the Spectrum brand, it's imperative that we not only think of the events that have helped us grow into the brand image that we have today, but also the people who helped us to create that image. Undoubtedly, Brendan Dunlap is one of those people. The 22-year old Whitman-based visual artist has been creating content for Spectrum since our nascent stages, and his eye as a creator has continually helped us refine and define our aesthetic. It seemed fitting that he was one of the first interviews done for The Spectrum Spotlight, our queer artist interview series where we chat with different LGBTQ+ artists and influencers about their work, their inspirations, and their life in general. Brendan is the first interview in a series of many, his work leading the way like it does for so many other moments for The Spectrum Apparel.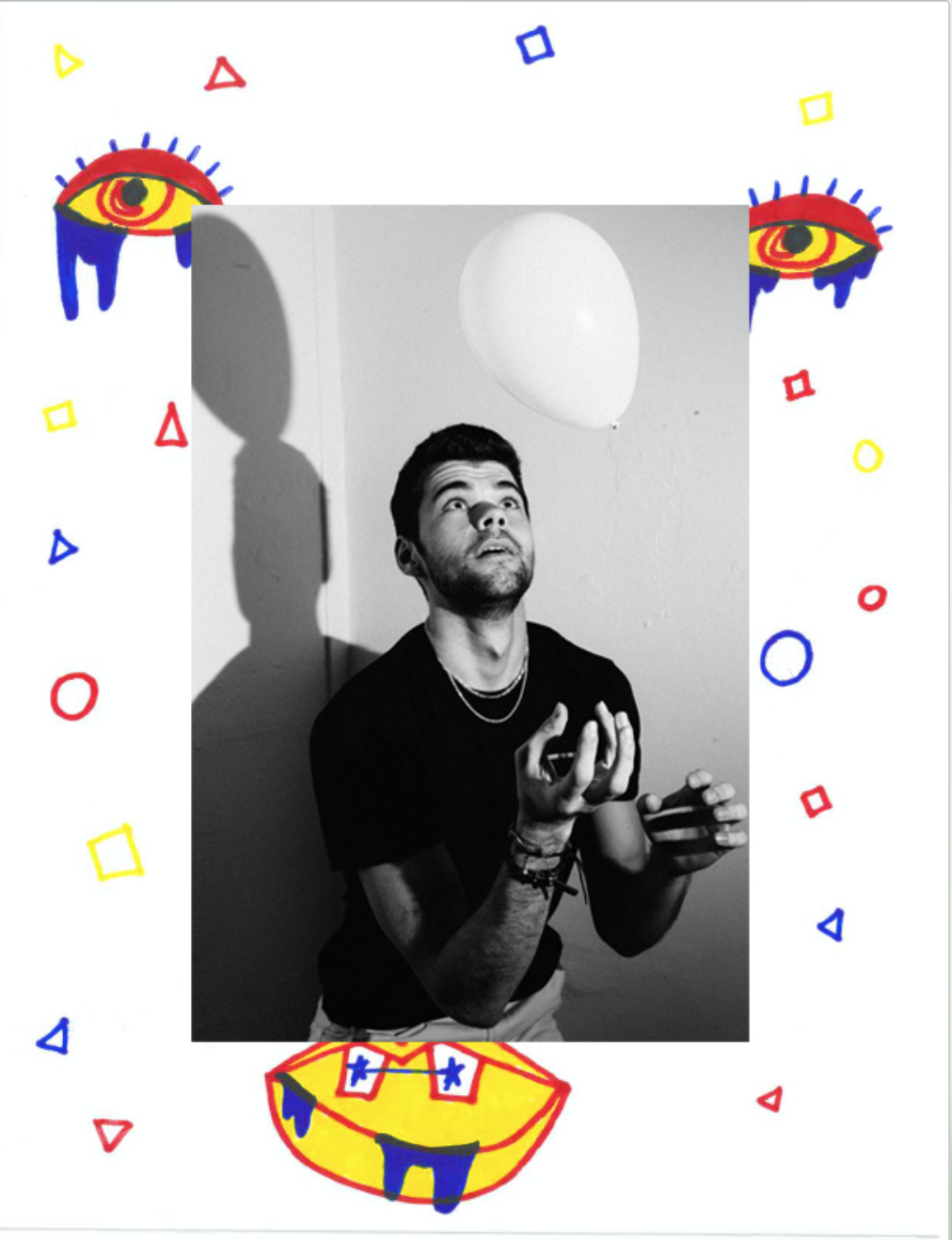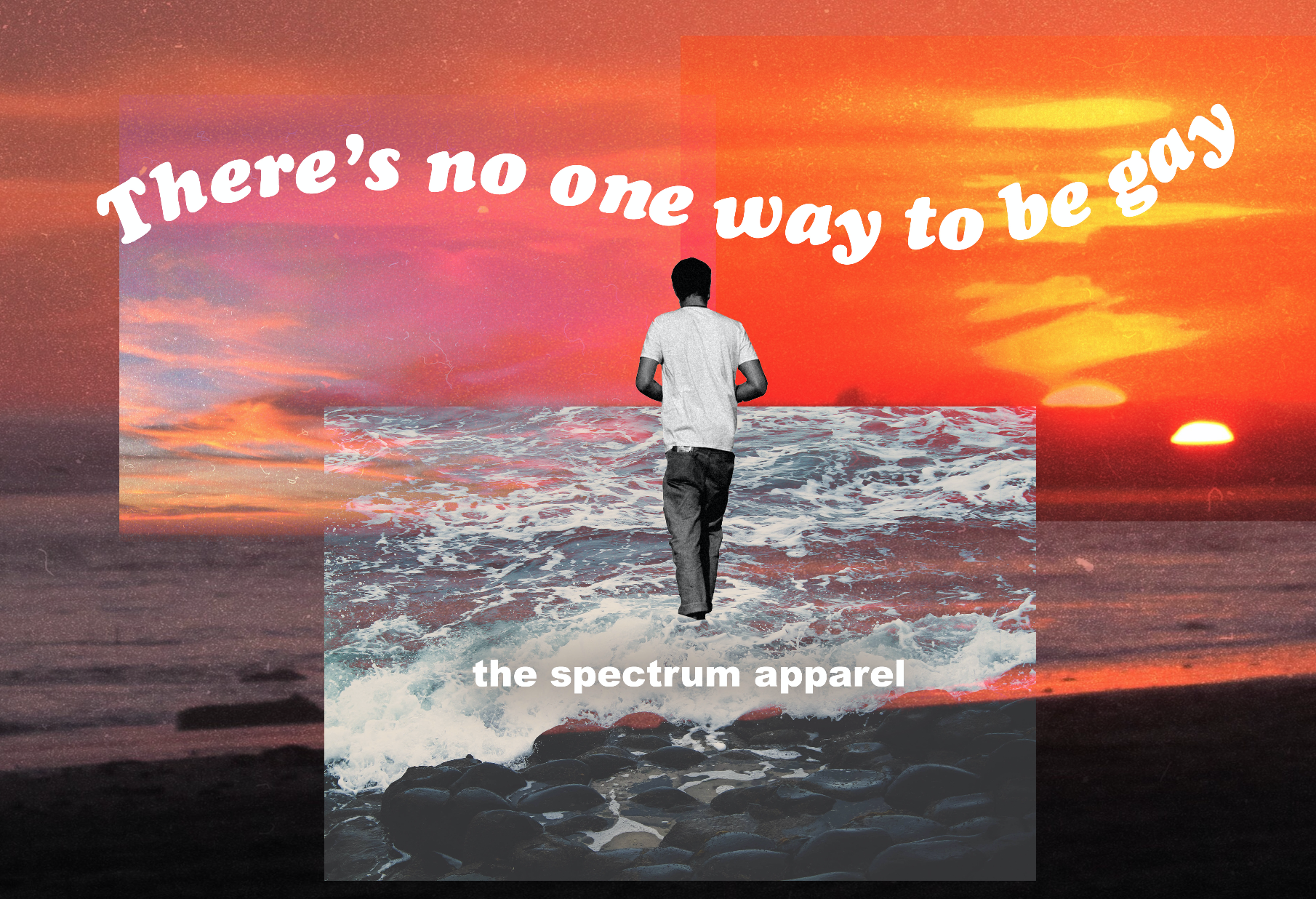 Artwork by Brendan Dunlap
The Spectrum Apparel: Thanks for interviewing! So, first and foremost- how would you describe your art to someone who's never seen it before?
Brendan Dunlap: My art is definitely all over the place —which is what I love most about it! I enjoy experimenting with new mediums, techniques, etc. At the core of everything I create is curiosity. I'm constantly asking myself, "What would that be like" or "What if I tried it this way instead," always questioning and then responding. My creative process is a call and response between my body and my mind.
TSA: Aside from your art, what is something you are completely fascinated and/or obsessed with?
BD: Ribboning! What I'm referencing is the long colorful ribbons used sometimes in artistic gymnastics. But they are seriously SO fun and therapeutic. For anyone who has not yet tried ribboning, please do yourself a favor and buy a set on Amazon. You can get a really cheap set and they are guaranteed to provide endless fun. I know this sounds weird, but it rocks.
TSA: Noted! Alright, what is one of your favorite moments or best memories you have experienced as an artist?
BD: Being asked to have my art featured on the Spectrum Instagram was a great moment for me! It's such an honor and privilege to be able to help contribute artistically to a company whose values so closely align with my own.
TSA: Well then, you know that at Spectrum, we believe in the confidence and power that comes from presenting in clothes you feel good in. What are two clothing pieces or accessories that you feel your most confident or comfortable in? And why?

BD: I believe clothing has an incredible potential to influence the world through radical self-expression. Some of the times I feel most authentically myself are when I walk out of the house wearing my white ankle boots. They're fun, fem and make me feel so confident and sexy.
Another way I play with clothing is to wear wigs. My favorite is a pink bob that my best friend Natalie bought me for my birthday. I get asked often what my "alternate persona" name is, to which I reply that I'm not embodying a different person when I wear feminine clothing. People are complex and multifaceted, and prescribed gender aesthetics just get in the way of our creative capabilities. When I step outside in heels, a dress and dripping in jewelry, I am engaging in a process of creating myself with color and freedom. It's just as "me" as when I wear a t-shirt and jeans! And it's very rewarding, I recommend everyone try to step past their comfort zone and embrace playfulness.
TSA: Who are some of your biggest inspirations in your field?
BD: Keith Haring has always been someone whose art I have looked up to. I love that his style, which is playful and almost childlike, has had such an impact on the world. Truly iconic. Another artist with work I admire is Mr. Doodle, who does exactly what you might imagine (the most elaborate and expansive doodles you'll ever see).
TSA: Well, on that note, who are some queer people who really inspire you? (Either in your art form, or elsewhere!)
BD: Alok Vaid-Menon!! Everyone who does not follow them should go onto their phones and so so immediately (@alokvmenon). Their use of poem, spoken word and fierce fashion looks is so so powerful and vulnerable. Also Adam Eli (@adameli) is a queer activist who helped start the group Voices 4 (@voices4_) which works to support the worldwide queer community through direct action.
TSA: Love that. What's your dream career? And would you see creating art a part of that?
BD: I'm super unsure of my dream career, because there's so much out there I enjoy. Ideally, I'd love to find a way to combine storytelling, space curation, fashion, queer activism and film. If anyone knows of an intersection of all of these, please do let me know! Whatever I end up doing I know will involve creative expression and artistic problem solving. The specifics are for a future me to sort out!
------
Catch Brendan on his Instagram, @bren_dun, to follow his awesome artwork and collaborations with Spectrum.
Know a queer creator, artist or awesome human who'd be a good fit for the Spectrum Spotlight project? Email spectrum.apparel.spotlight@gmail.com or ameliacovertzeve@gmail.com with your suggestion.
Written by Amelia Zeve, blog editor for The Spectrum Apparel
www.thespectrumapparel.com